At the LNCD, we use multimodal neuroimaging, such as fMRI, DTI, MEG, and PET, to characterize neurocognitive development during adolescence. Our research focuses on the brain circuitry that allows for higher-order cognition, including networks for voluntary response suppression and spatial working memory.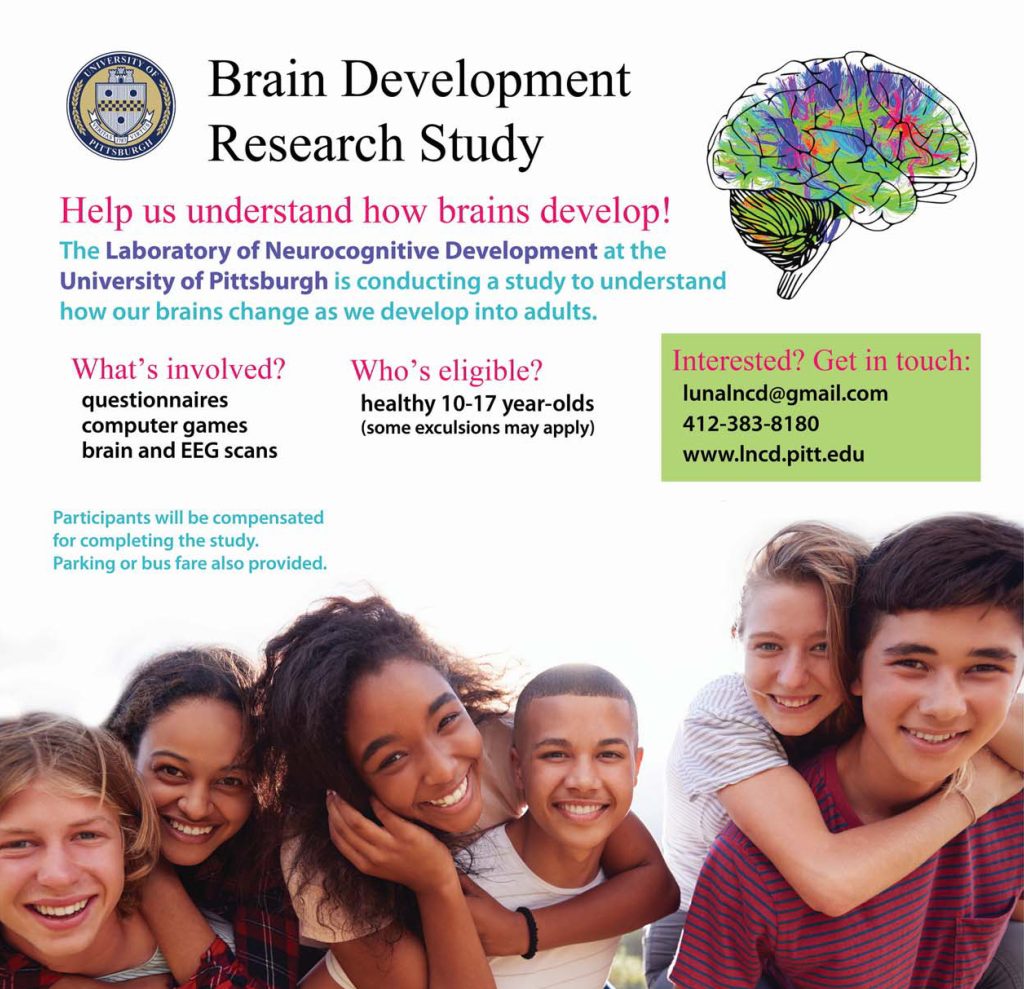 Check out our latest research!

>>>
Would you like to be a part of the process of scientific discovery?
Participate in a study with the LNCD! We are currently recruiting healthy 10-17-year-olds. Learn more
>>>
We are now giving study participants photos of their own brains!
If you have received a photo of your brain, please share it on social media and tag us! (Fb: @LNCDfanclub or use #LNCD on Twitter and Instagram)